The material is sufficient and solid, 100% fully loaded, 5-year warranty, and the power supply adopts a high-efficiency rectification circuit, which greatly improves the efficiency of the power supply.
Project
Technical index
Output
DC voltage
12V
24V
Rated current
1.25A
0.62A
Rated power
15.6W
16.8W
Ripple and noise ①
<120mV
<150mV
Voltage accuracy
±1%
Output voltage regulation range
±10%
Load adjustment rate
<±0.5%
<±0.5%
Linear adjustment rate
<±0.5%
Input
Voltage range
85-264VAC 47Hz~63Hz (120VDC~370VDC)
Efficiency (typical) ②
>82%
>84%
Working current
<0.3A 110VAC <0.15A 220VAC
Impulse current
110VAC 18A, 220VAC 36A
Start, rise, hold time
200ms、50ms、20ms :220VAC
Protect
overload protection
≥ 105% - 150% type: constant current output + VO reduced to undervoltage point cut off output reset: power on again
Short circuit protection
+VODrop to undervoltage point to close output
Environmental Science
Working temperature and humidity
-10℃~+50℃;20%~90RH    
Working temperature and humidity
-20℃~+85℃;10%~95RH    
Safety regulations
Withstand voltage
Input output: 1.5kVac input shell: 1.5kVac output shell: 0.5kvac for 1 minute
Leakage current
Input output 1.5KVACtime <5mA
Leakage current
Input output 220VACtime <1mA
Isolation resistance
Input output,Input - Housing, Output - Housing :500VDC/100MΩ
Other
Size
87*37*60mm (L*W*H)
Net Weight /Gross Weight
0.15/0.18 KG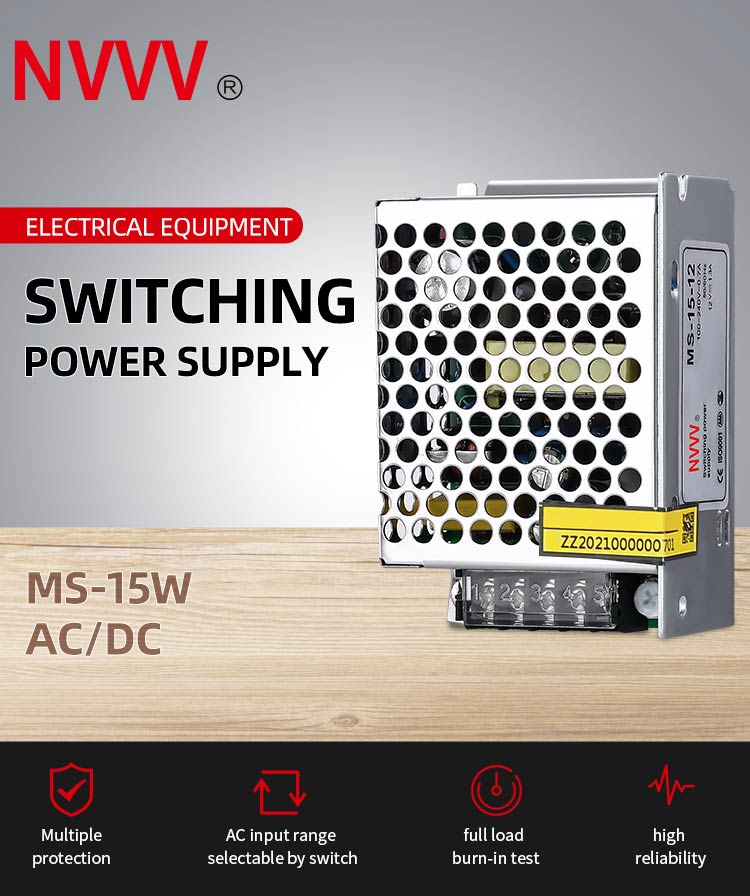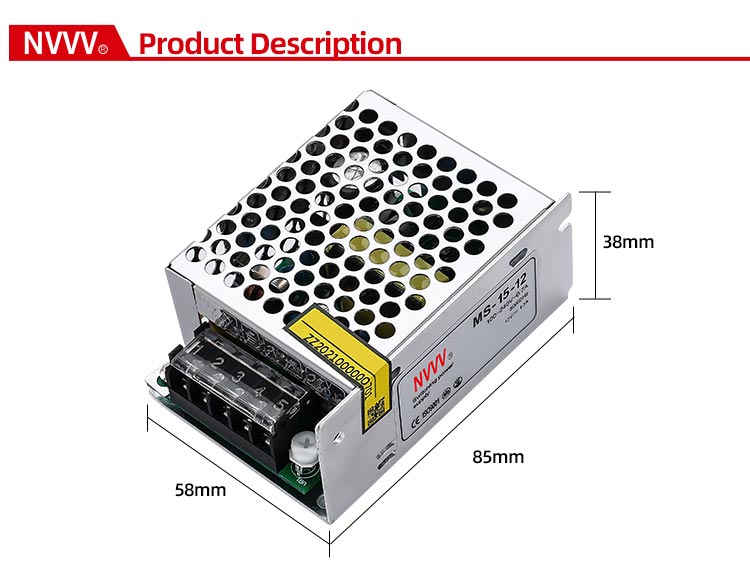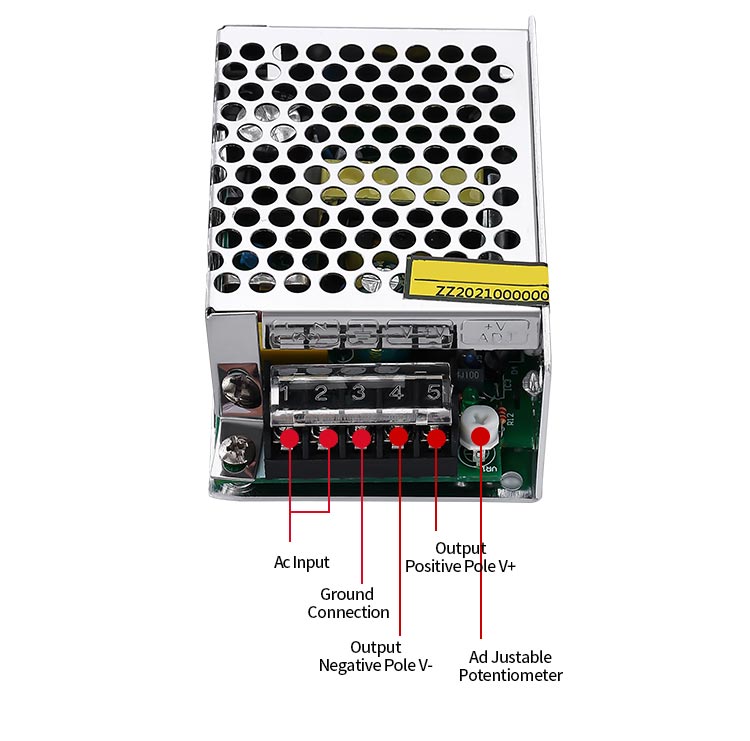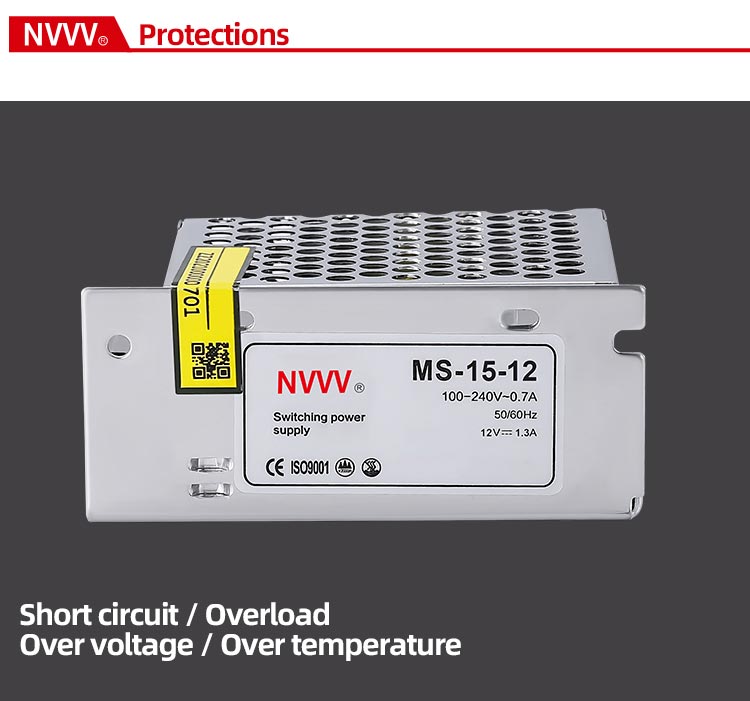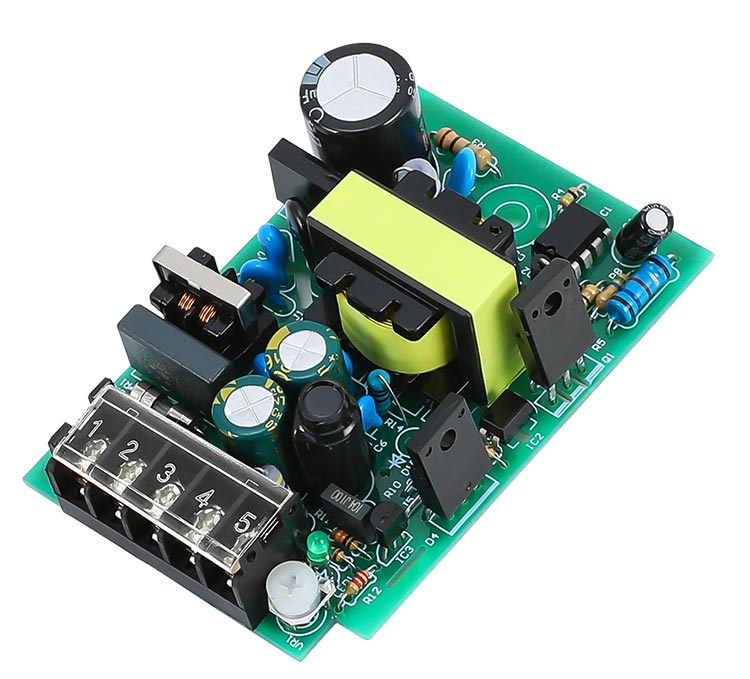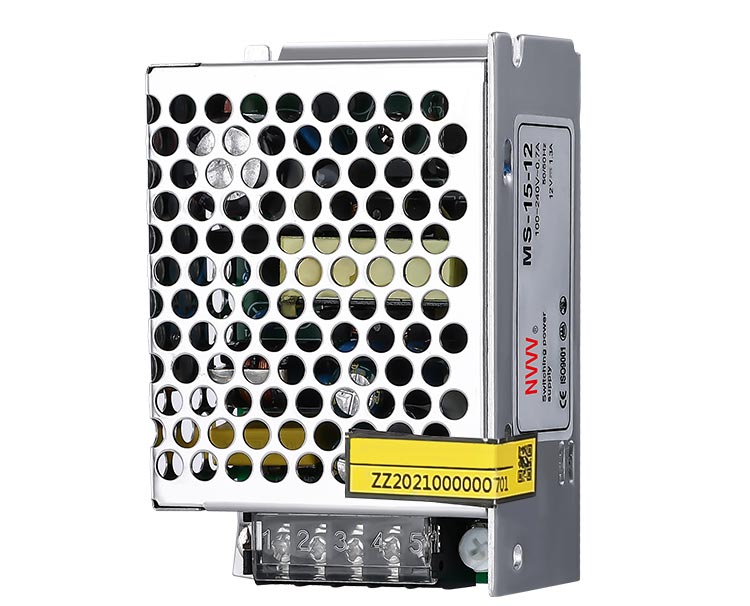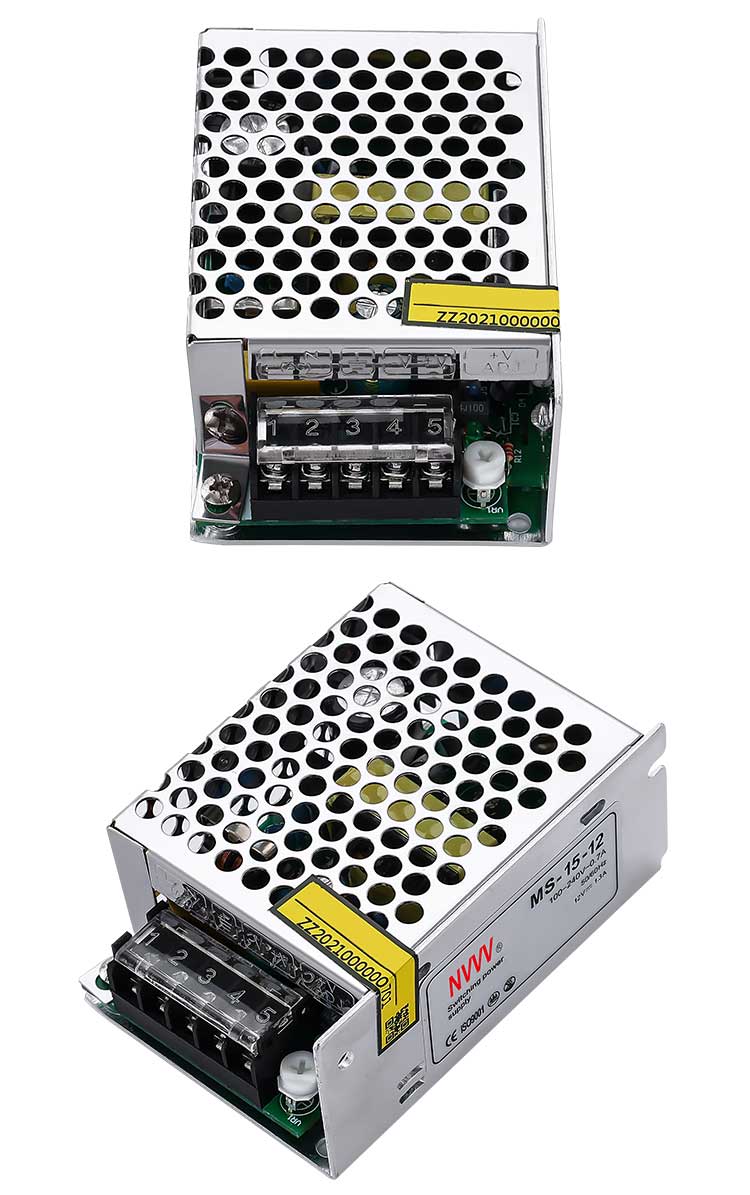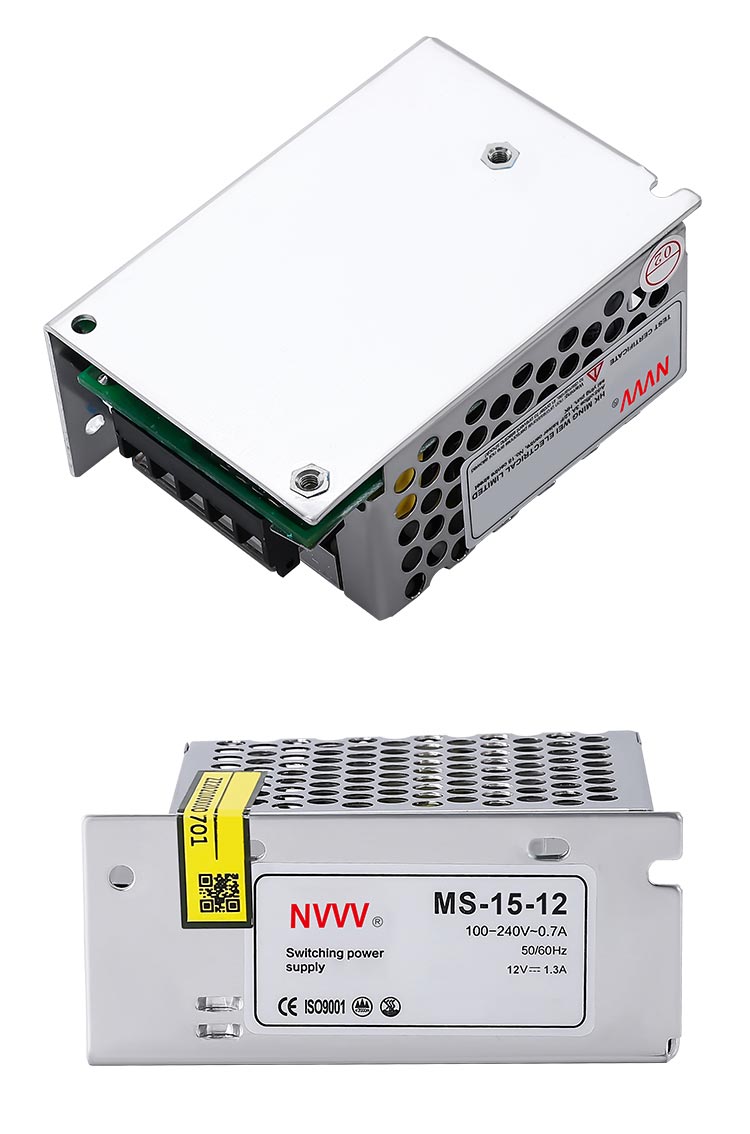 FAQ
Q: How many voltage you can supply?
A: 5V, 9V, 12V, 13.8V, 15V, 18V, 24V, 36V, 48V, 50V, 60V, 110V
( Depend on items )
Q: How many current you can supply?
A: 0.5A, 1A, 1.5A, 2A, 3A, 4A, 5A, 6A, 10A, 15A, 20A, 30A, 40A, 50A, 60A, 80A.
Q: How about the quality?
A: We have the best professional and experienced engineer and strict QA and QCsystem.
Repair rate under 0.1%--0.2%
Q: What's your lead time?
A: The delivery time is 1-25days which depend on detail items and quantity.
Q: Can we be your distributor?
A: We are looking for distributor and agent all over the world for switching power supplyshould you any interest, please do feel free to send your message or inquiry
Q: What's kind of payment you accept?
A: T/T, L/C, D/P, D/ A, 0/ A, paypal, western Union, Money Gram
Q: Do you accept OEM ODM?
A: Yes