Enclosed switching power supplies have a metal or plastic case covering their internal PCB. It is installed inside the enclosure of the end system. Enclosed power supplies include 2 different sets of power supplies with fans and without fans, depending on their power rating or design philosophy.
The 350W switching power supply brings you the largest range of high-reliability, high-efficiency power supplies. From single-output power supplies to PFC functional power supplies, our range of enclosed switching power supplies provides a variety of options for your application, and our products are designed to meet the safety and efficiency requirements associated with industrial applications.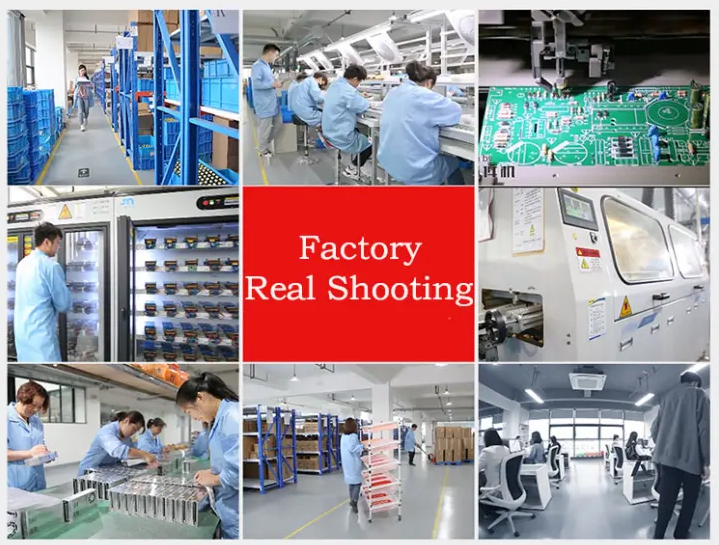 Specification:
【1】Good quality and high performance
【2】AC 110V / 220V to DC 12V
【3】Protection: short circuit, overload, overvoltage, overtemperature protection
【4】Cooling by natural air convection (not recommended for use in bathrooms)
【5】The unit can work for a long time with an underrated current and a good heat dissipation environment.
【6】The actual output current depends on the circuit load.
notes:
1. Internal high pressure, please do not remove the cover. The qualified service personnel only.
2. Select by switch before powering on, please check whether the input voltage is damaged.
3. Please do not let the equipment work for a long time under the rated current! Generally, it is better to work below 80% of the rated current.
Strong anti-interference, high efficiency, efficient heat dissipation, high pressure resistance, stable performance, built-in controllable fan, low noise, efficient heat dissipation.
project
Technical index
output
DC voltage
5V
12V
18V
24V
36V
48V
Rated current
50A
29A
19.4A
14.5A
9.7A
7.3A
Rated power
250W
350W
350W
350W
350W
350.4W
Ripple and noise ①
<150mV
<150mV
<150mV
<150mV
<240mV
<240mV
Voltage accuracy
±2%
±1%
Output voltage regulation range
±10%
Load adjustment rate
<±1.5%
<±1.2%
<±1.2%
<±1%
<±0.5%
<±0.5%
Linear adjustment rate
<±1%
input
Voltage range
90-132VAC/180-264VAC 47Hz~63Hz;254VDC~370VDC
Efficiency (typical) ②
>74%
>82%
>82%
>84%
>86%
>86%
Working current
<5.2 A 115VAC <2.8A 230VAC
Impulse current
110VAC 25A, 220VAC: 50A
Start, rise, hold time
200ms、50ms、20ms :230VAC
protect
overload protection
105% - 135% type: constant current output + VO reduced to undervoltage point cut off output reset: power on again
Overvoltage protection
Close output when ≥ 115% - 145%
Undervoltage protection
Close output when ≤ 10% - 45%
Short circuit protection
Close output
Over temperature protection
Rth3: ≥ 65 ℃ fan start, ≥ 55 ℃ fan close, ≥ 80 ℃ close output (5v-15v) rth3: ≥ 70 ℃ fan start, ≥ 60 ℃ fan close, ≥ 85 ℃ close output (18v-48v)
Environmental Science
Working temperature and humidity
-10℃~+50℃;20%~90RH    
Storage temperature and humidity
-20℃~+85℃;10%~95RH    
Safety regulations
Withstand voltage
Input output: 1.5kVac input shell: 1.5kVac output shell: 0.5kvac for 1 minute
Leakage current
Input output < 6mA at 1.5kVac
Leakage current
< 1.5mA at input-output 220VAC
Isolation resistance
Input output, input shell, output shell: 500VDC / 100M Ω
Other
size
215*114*50mm
Net weight / gross weight
874.1/936.3g
Remarks
① Ripple and noise measurement method: use a 12 "twisted pair, and connect 0.1uF and 47uF capacitors in parallel at the terminal, and measure at 20MHz bandwidth. ② The efficiency is tested at an input voltage of 230VAC, rated load, and an ambient temperature of 25 ℃. Accuracy: including setting error, linear adjustment rate and load adjustment rate. Linear regulation test method: under rated load from low voltage to high voltage test load regulation test method: from 0% - 100% rated load. The start-up time is measured under the cold start state. The quick and frequent switch on and off may increase the start-up time. When the operating altitude is higher than 2000m, the operating environment temperature needs to be reduced by 5 ℃ / 1000m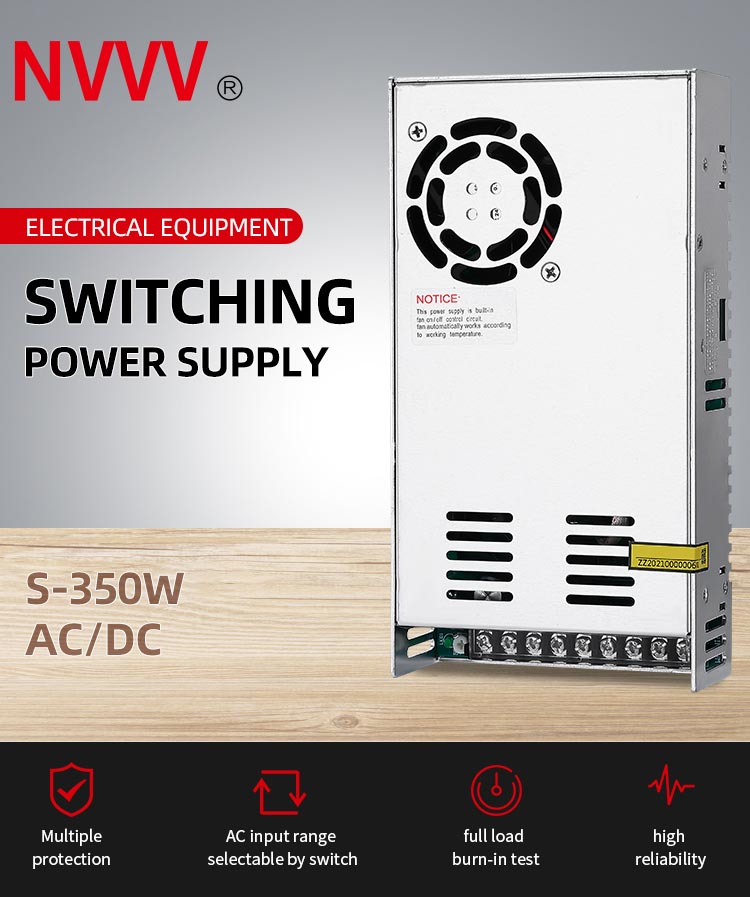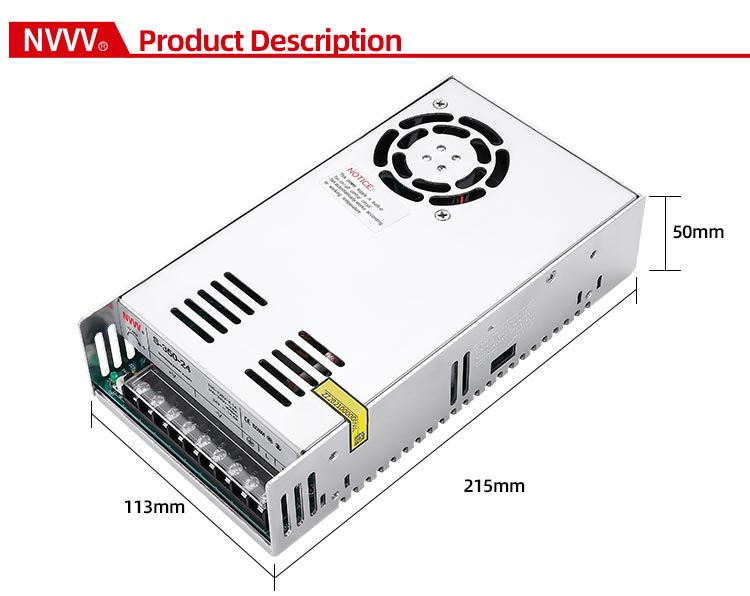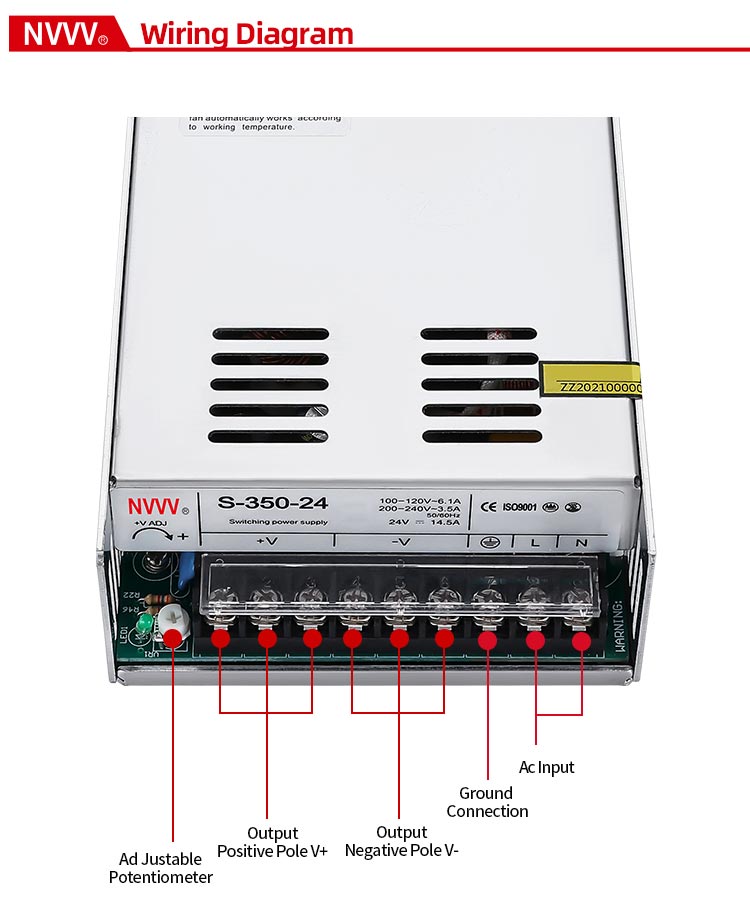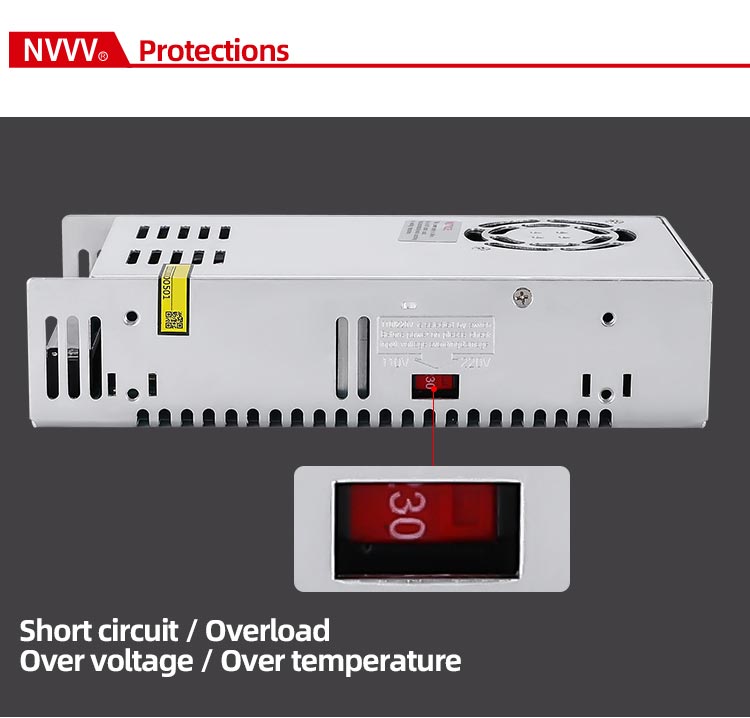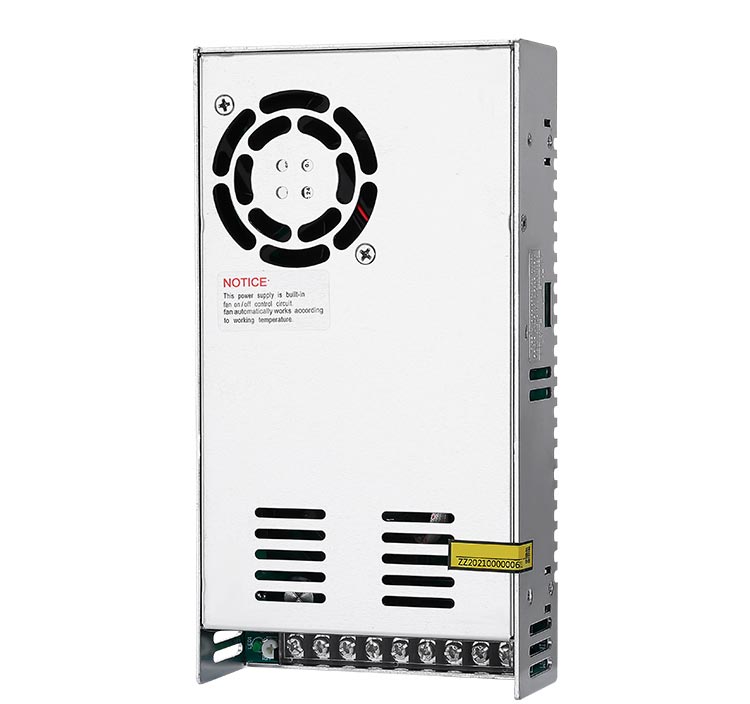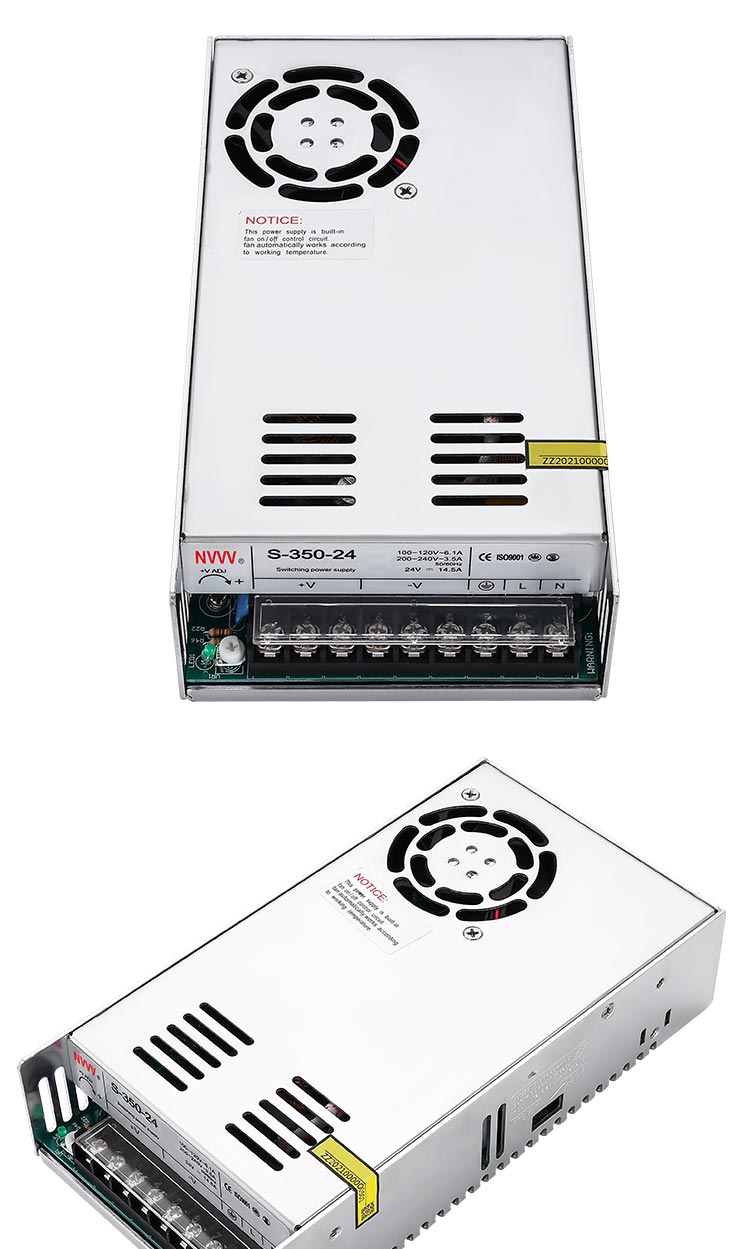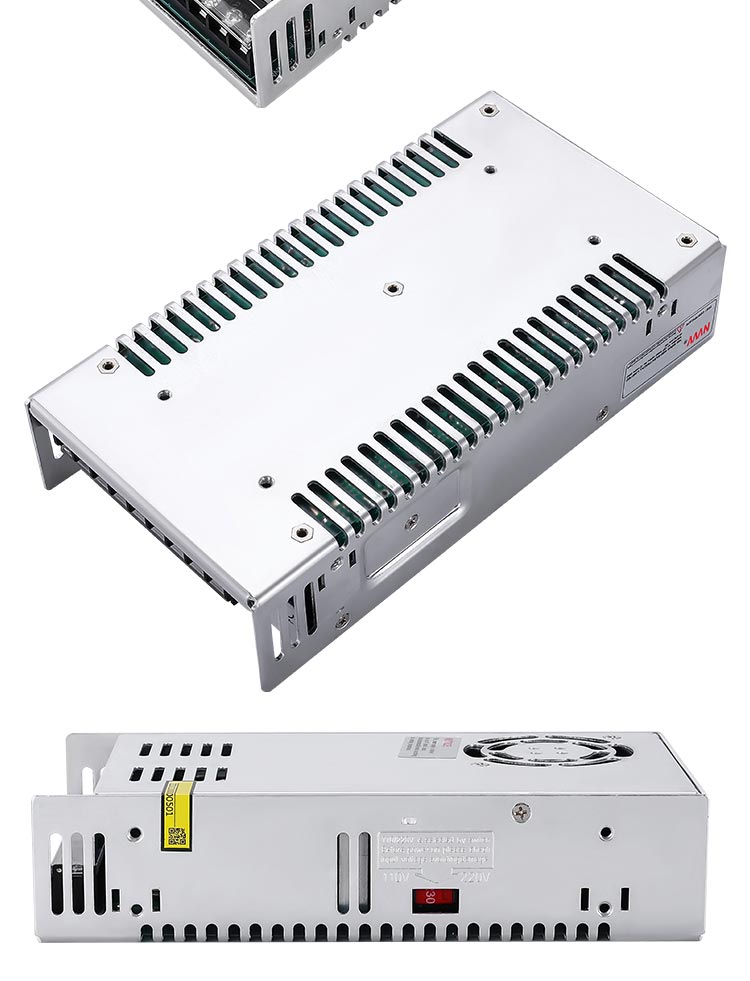 FAQ
Q: How many voltage you can supply?
A: 5V, 9V, 12V, 13.8V, 15V, 18V, 24V, 36V, 48V, 50V, 60V, 110V
( Depend on items )
Q: How many current you can supply?
A: 0.5A, 1A, 1.5A, 2A, 3A, 4A, 5A, 6A, 10A, 15A, 20A, 30A, 40A, 50A, 60A, 80A.
Q: How about the quality?
A: We have the best professional and experienced engineer and strict QA and QCsystem.
Repair rate under 0.1%--0.2%
Q: What's your lead time?
A: The delivery time is 1-25days which depend on detail items and quantity.
Q: Can we be your distributor?
A: We are looking for distributor and agent all over the world for switching power supplyshould you any interest, please do feel free to send your message or inquiry
Q: What's kind of payment you accept?
A: T/T, L/C, D/P, D/ A, 0/ A, paypal, western Union, Money Gram
Q: Do you accept OEM ODM?
A: Yes