S-150-12 switching power supply metal casing, features short circuit protection, overload protection, overvoltage protection, etc., and soft start current, effectively reducing transient voltage surges. The output power is 150W, single output, the output voltage is 12V, and the input voltage is 254-370V DC, it is used in LED, closed-circuit TV, etc., with natural heat dissipation, stable performance, and high reliability.
Kind tips:
【1】Please confirm the input voltage range of the product, and power it on again after the correct wiring to avoid damage.
【2】When installing this product, be sure to tighten the screws or clamp the guide rail to prevent it from falling off.
【3】Avoid wiring, plugging, and unplugging cables while the power is on, otherwise, it may cause electric shock or circuit damage; when the product emits a peculiar smell or abnormal sound, please disconnect the power immediately; do not produce metal shavings and thread ends when screw holes are processed and wired. into the ventilation holes of the power supply, which may cause product malfunction and misoperation.
Expand knowledge:
The rainproof power supply is water-proof, and the waterproof level is about IP63. The general output voltage is DC 12V or 24V, and it is mainly used for some low-voltage lighting LED products. Such as light strips, hard light strips, etc.
Outdoors is a stable environment different from indoors. Due to the influence of various weather factors such as heavy rain and heavy rain, so that the light box LED luminous characters can also operate in the rain, the outdoor power supply is required to have the most basic moisture-proof and waterproof functions.
Pure copper coil, the number of turns of the winding group, sufficient and solid materials, international universal AC input range, professional production of power supplies for 20 years.
project
Technical index
output
DC voltage
5V
12V
24V
36V
48V
Rated current
25A
12.5A
6.25A
4.16A
3.12A
Rated power
125W
150W
150W
150W
150W
Ripple and noise ①
<100mV
<120mV
<150mV
<240mV
<240mV
Voltage accuracy
±2%
±1%
Output voltage regulation range
±10%
Load adjustment rate
<±1.5%
<±0.5%
<±0.5%
<±0.5%
<±0.5%
Linear adjustment rate
<±0.5%
input
Voltage range
85-132VAC/176-264VAC 47Hz~63Hz (254VDC~370VDC)
Efficiency (typical) ②
>78%
>82%
>84%
>84%
>84%
Working current
<2.5A 110VAC <1.5A 220VAC
Impulse current
110VAC 18A, 220VAC 36A
Start, rise, hold time
200ms、50ms、20ms :220VAC
protect
overload protection
≥ 105% - 150% type: constant current output + vaao reduced to undervoltage point cut off output reset: power on again
Short circuit protection
+VODrop to undervoltage point to close output
Environmental Science
Working temperature and humidity
-10℃~+50℃;20%~90RH    
Storage temperature and humidity
-20℃~+85℃;10%~95RH    
Safety regulations
Withstand voltage
Input output: 1.5kVac input shell: 1.5kVac output shell: 0.5kvac for 1 minute
Leakage current
5mA at 1.5kVac input-output
Leakage current
Input output at 220VAC < 1mA
Isolation resistance
Input output, input shell, output shell: 500VDC / 100M Ω
Other
size
199*98*38mm
Net weight / gross weight
616/654.3g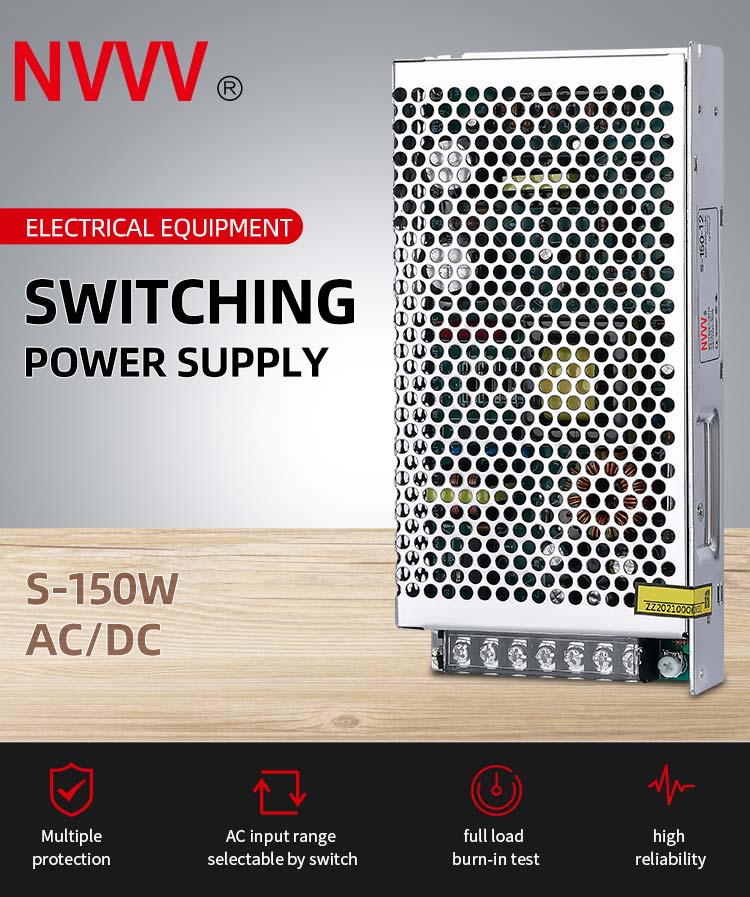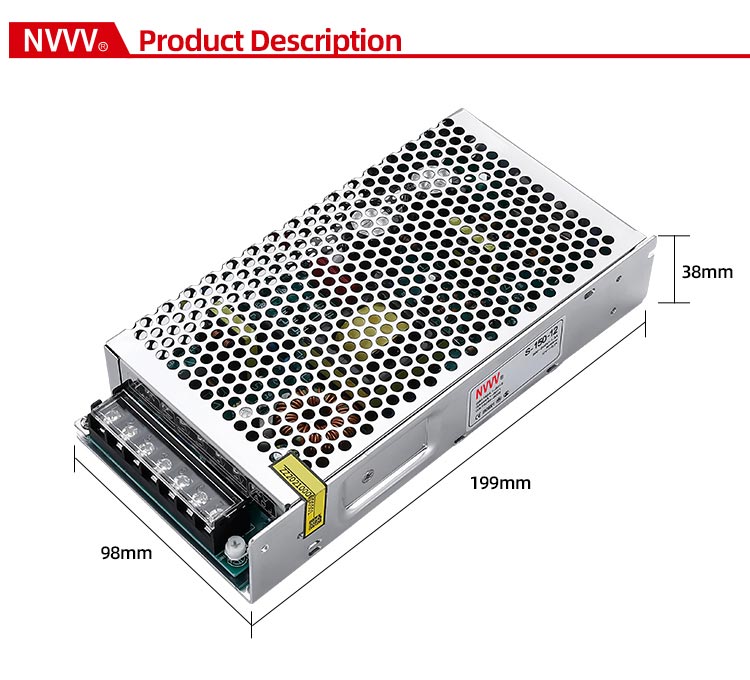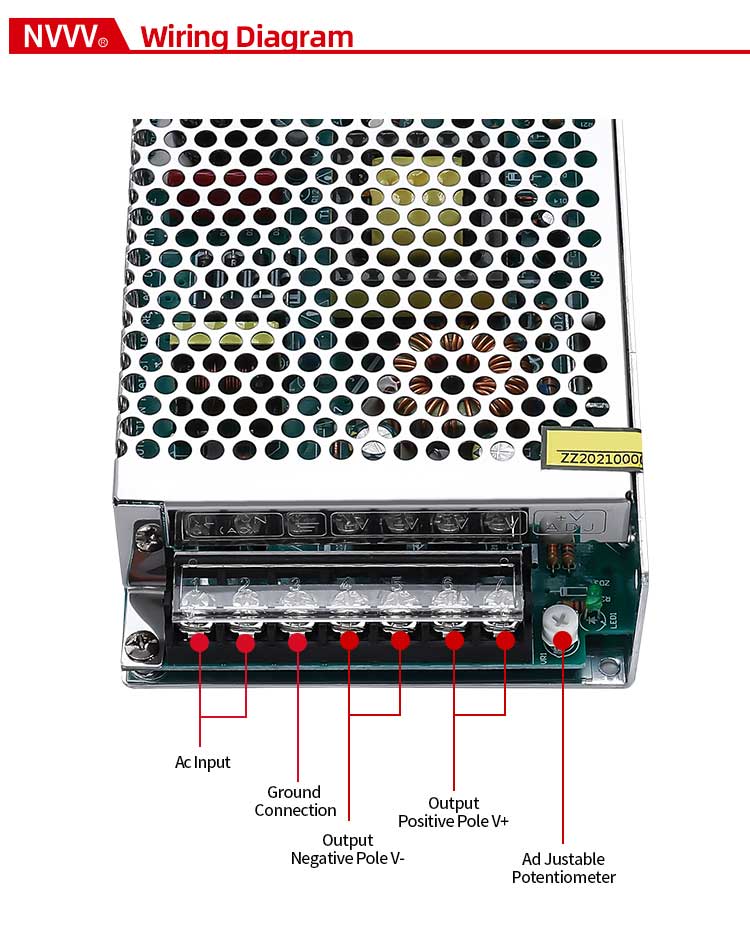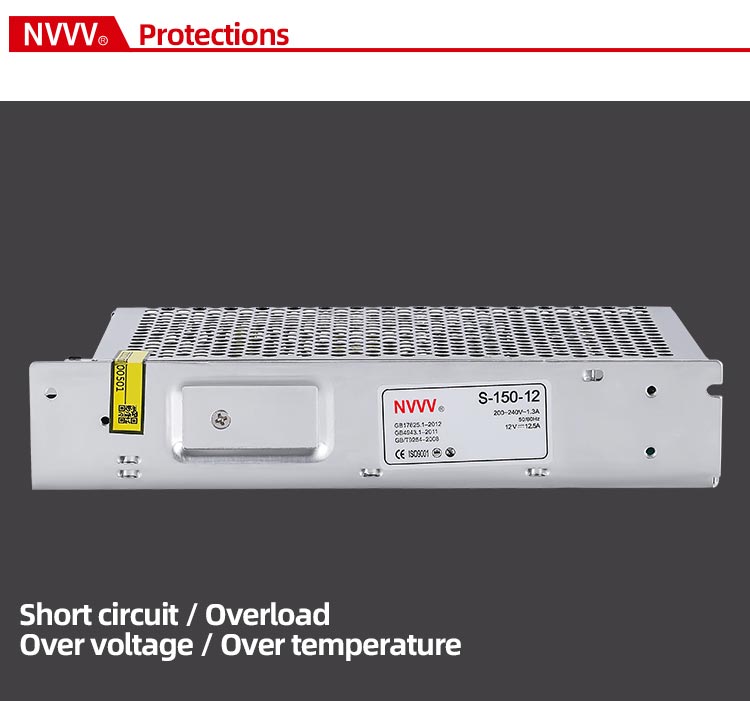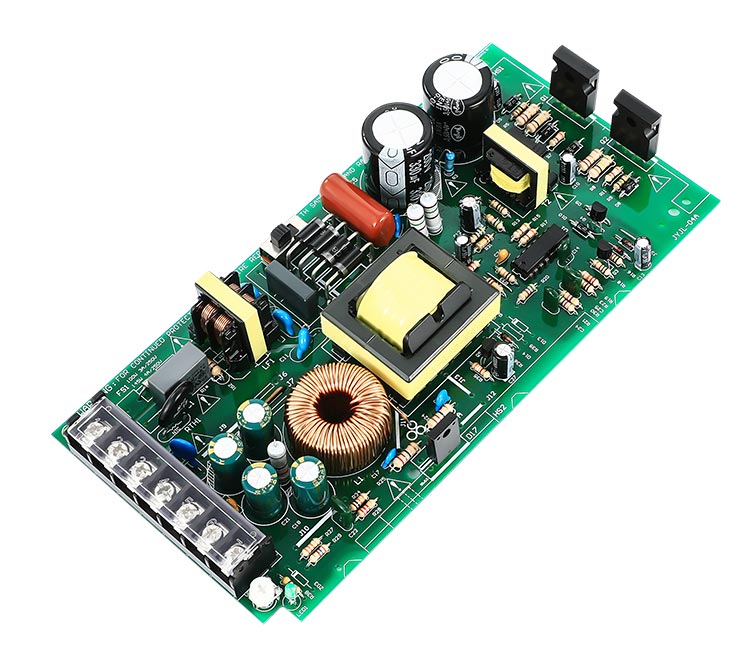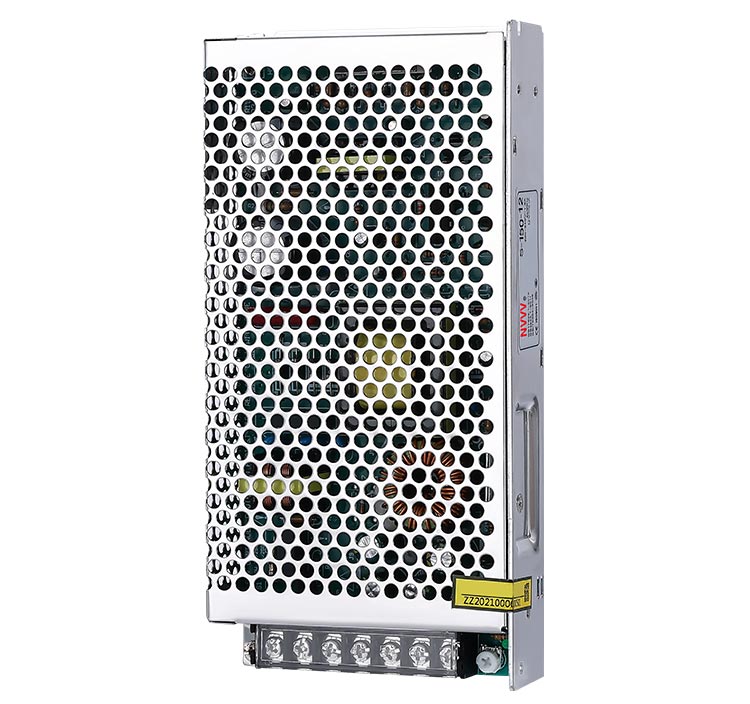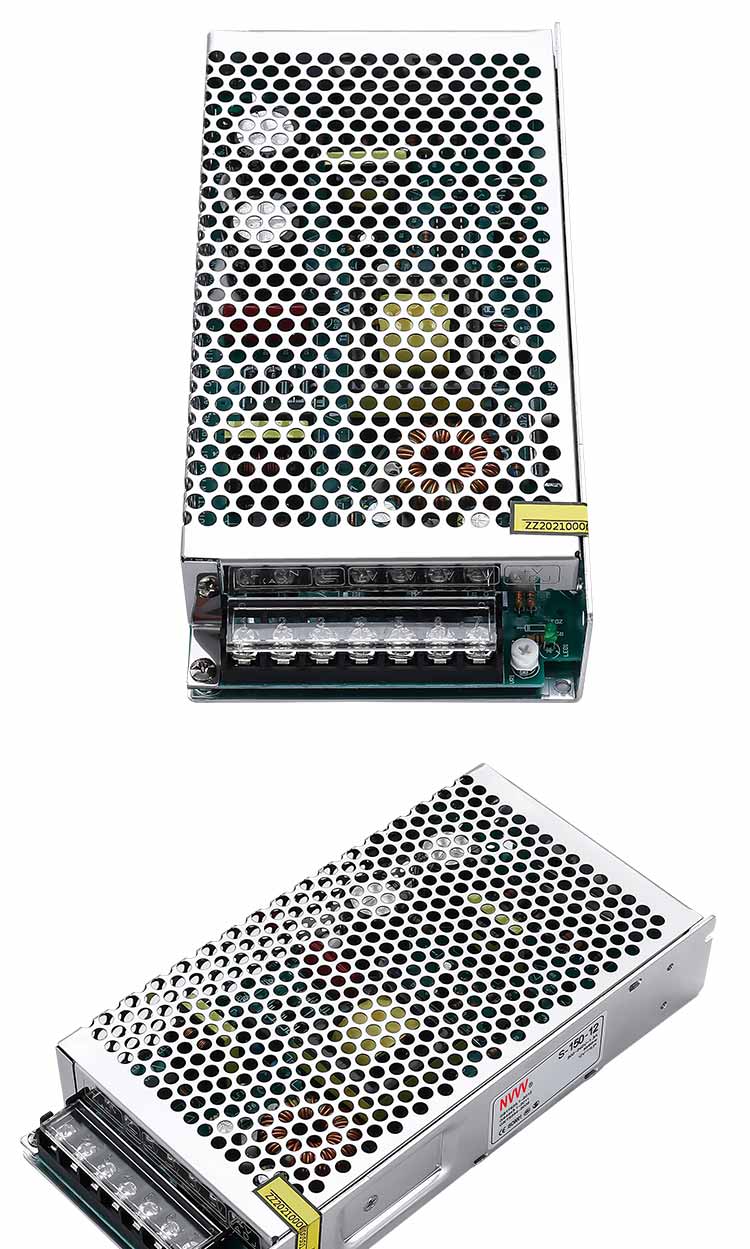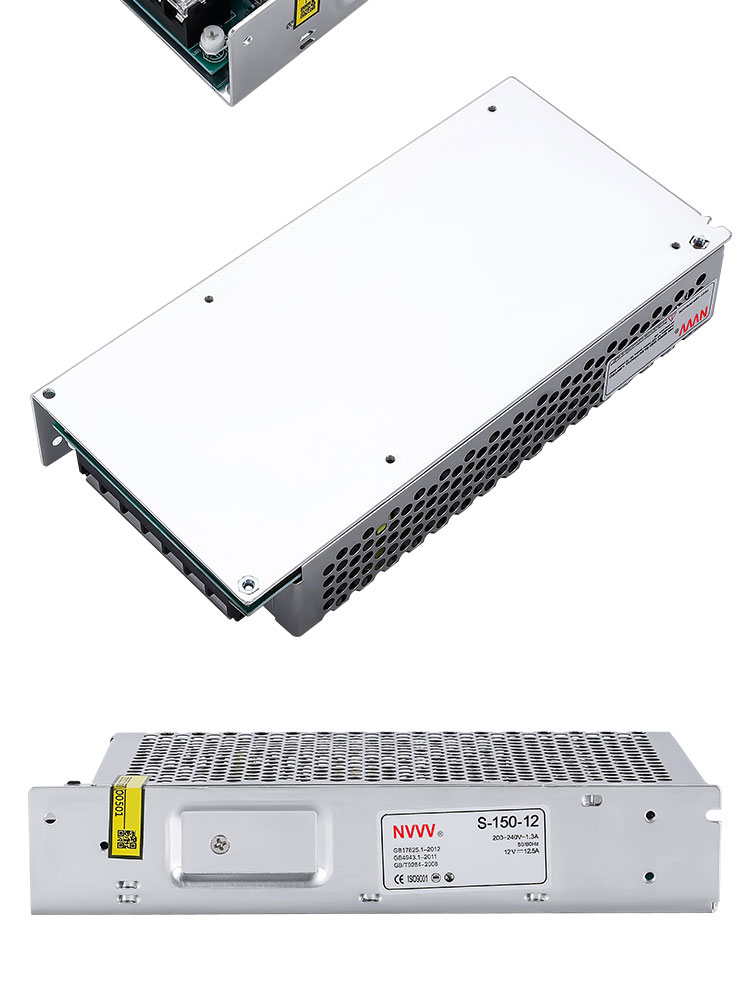 FAQ
Q: How many voltage you can supply?
A: 5V, 9V, 12V, 13.8V, 15V, 18V, 24V, 36V, 48V, 50V, 60V, 110V
( Depend on items )
Q: How many current you can supply?
A: 0.5A, 1A, 1.5A, 2A, 3A, 4A, 5A, 6A, 10A, 15A, 20A, 30A, 40A, 50A, 60A, 80A.
Q: How about the quality?
A: We have the best professional and experienced engineer and strict QA and QCsystem.
Repair rate under 0.1%--0.2%
Q: What's your lead time?
A: The delivery time is 1-25days which depend on detail items and quantity.
Q: Can we be your distributor?
A: We are looking for distributor and agent all over the world for switching power supplyshould you any interest, please do feel free to send your message or inquiry
Q: What's kind of payment you accept?
A: T/T, L/C, D/P, D/ A, 0/ A, paypal, western Union, Money Gram
Q: Do you accept OEM ODM?
A: Yes